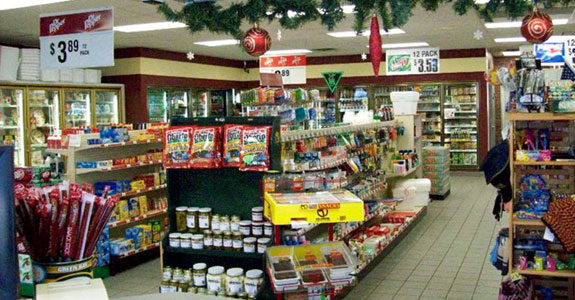 Fully Stocked with Snacks and Coffee
Nelson's Shell is proud of its clean and well-stocked convenience store. With a variety of delicious foods and snacks as well as the convenience of an on-site ATM and ice-to-go, you'll be glad you stopped by, whether you're passing through Waupaca, Rural, King, Cobb Town, or Little Hope, WI. Our services include:
Snacks: When you're on the go, it can be tough to find a place to find a quick snack. At Nelson's Shell, we stock our convenience store with a wide assortment of delicious options. Whether you want something to tide you over until lunch or you need an energy bar to give you a boost, our store has what you need.
---
Subway: Forget fast food. We offer fresh food fast with an in-store Subway. This healthy alternative allows you to customize your sandwiches with fresh and delicious ingredients. It's just one more reason why we are your one-stop-shop for fuel and food.
---
Coffee: We do coffee right. Rather than leaving a pot of black coffee to simmer on a burner for hours, we are regularly brewing fresh and delicious coffee in Waupaca, WI. Don't settle for any old coffee; choose instead from our 14 varieties, from traditional to flavored options. Sign up for our rewards program and every 6th cup is free!
---
Drinks: Visit our wall of refreshments for any type of drink you can imagine. From water to soda to juice to energy drinks, we have your hydration covered.
---
Ice: Whether you're heading to a barbecue or you need to keep perishables fresh on a long trip, our convenience store offers bagged ice. At great prices and easy access, we'll have you back out on the road in no time.
---
ATM: We have an on-site ATM when you are running low on cash. It's always stocked and always convenient no matter what hour you're traveling.
---
To inquire about our convenience store or our awesome rewards programs, get in touch today and call Nelson's Shell at 715-256-9260.